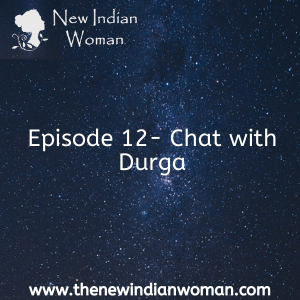 Description
We chat with Durga Menon, of lluvia bakery. Is this just a bakery ? No!! Is Durga like any other enterpreneur who set out to do something in her spare time ? Again, no.
Come, let us hear Durga's experience - of what inspired her, how her bakery story is very unique, what techniques work for her and why she seems to have more than 24 hours.
As you may already be aware, this podcast has 2 focus areas. One, We examine the challenges faced by today's Indian woman and proposes ACTIONABLE strategies in the Indian context, on a wide variety of topics - right from identifying their passion to better productivity and parenting.  Second,  We meet women who chose to aspire or have a dream beyond their defined roles  and facilitates sharing of what worked and what didn't, for them. Today's episode falls in the second category.
And in the process, my aim is to help  you, the new Indian woman, to realize your potential, chase your dreams and aspirations, utilize the wonderful opportunities available in today's world.
What's in this episode:
In this episode Durga shares about the urge to start something on her own, what led her and her partner to leave the hub of IT, Seattle and to start something in rural Karnataka first and then, in Bangalore. We get to know a different model of setting up a business, what motivates her, the nature of support from her family and as always, the tips and techniques that work for her.
To get a glimpse of her bakery and products, do visit
https://www.facebook.com/lluviabakery/
I am eager to know what you feel about this episode - do write to me at krishna@thenewindianwoman.com. If you would like to see related posts and engage with like minded friends, come over to http://facebook.com/newindianwoman
Do share this episode with your friends  and do subscribe to http://thenewindianwoman.com website .